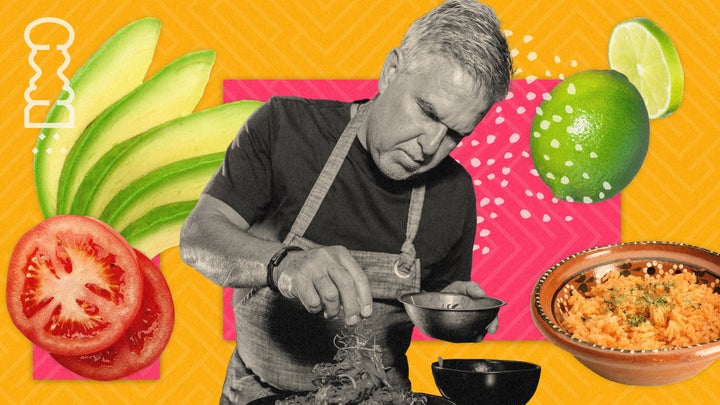 Mexican chef and restaurateur Richard Sandoval has been a key player in teaching the world about traditional Mexican cooking. Over the last two decades, Sandoval has broken the stereotypes surrounding Mexican cuisine through his 60-plus concepts across 11 countries, two cookbooks, and a children's book that teaches the importance of food systems and sustainability. In the latest edition of Voices in Food, Sandoval talks about the importance of educating the world on traditional Mexican cooking and preserving his time-honored "old ways" method to further UNESCO's mission.
My foundation in food started when I was very young. I grew up in Mexico City and spent a great deal of time with my grandmother after my parents got divorced. She was an amazing Latin cook and fed me flavorful pozoles and mole made from scratch. Then, I moved to Acapulco, the seaside area of Mexico. My father owned an international restaurant there, which was pretty upscale for that era. It is where I had my first prix fixe four-course meal. Also, my grandfather, a banker, entertained a lot. He imported fine ingredients from abroad, such as cheese, caviar and wine, which were not readily available in Mexico at the time. On Sundays, my grandparents would take the family to try out different cuisines, like Japanese and Chinese. So as a young kid, I was introduced to a variety of palates and ingredients, which helped me evolve my taste buds and influenced my career later in life.
"I was anxious in the first few days of my arrival in the new country and was excited to see tacos in the school cafeteria menu. However, I couldn't recognize the hard shell stuffed with ground beef, sour cream and a shred of lettuce they called a taco."
As a teenager, I really wanted to be a tennis player. I played at the collegiate level and then at ATP satellite level and traveled through Europe, further exposing my culinary viewpoints. At 13, I immigrated to Newport Beach, California, to further my tennis ambitions at the best schools. Most competitions were taking place in and around Southern California at the time.
I was anxious in the first few days of my arrival in the new country and was excited to see tacos in the school cafeteria menu. However, I couldn't recognize the hard shell stuffed with ground beef, sour cream and a shred of lettuce they called a taco. Back home, I was eating handmade tortillas with al pastor (marinated pork) topped with fresh cilantro. Even at that age, I thought that one day I wanted to introduce the world to the elevated Mexican food that I grew up with.
When I was 20 years old, I had a decision to make. I couldn't play anymore because I wasn't reaching the levels where I could financially sustain myself, so I decided to embark on a future with my first love, food. I enrolled in the Culinary Institute of America in Hyde Park, New York, and after graduation, I went back to Mexico to work at my father's restaurant. Here, I learned all about the business side of the operations, like cost controls, managing a team, etc.
With my hands-on business experience and partnership with fellow culinary school graduates, I opened my first restaurant, Savann, on the Upper West Side of New York. I decided to move to New York because I wanted to create my own challenge. And what better place than New York to open a restaurant? If you can make it in New York City, you can make it anywhere. We played with approachable fine dining, incorporating Latin, Italian, American and French flavors. Then, I opened my first Mexican restaurant, Maya. Initially, people were not too keen on it. They were comparing me to middle-ground casual Tex-Mex restaurants that they were familiar with. My response was: Compare me to the best Italian and French restaurants — because I offered similar presentations using quality ingredients. I was using crema fresca instead of crème fra?che, cilantro instead of thyme, huitlacoche instead of truffles. Once people started to look at my food differently, positive reviews came in and The New York Times rated us two stars.
I felt people who traveled to Mexico City, read articles or watched cooking shows understood the intricacies of Mexican food and culture a lot more. Today, Mexico City has some of the top-rated restaurants in the world. The innovation in our cooking is far more advanced than what you see at touristy destinations. Even in the U.S. we have seen the evolution of Mexican restaurant menus from mounds of cheese, sizzling fajitas and gigantic margaritas to classy mezcal cocktails and tasteful small plates. The same could be said in decades prior for French, Italian and Japanese, as those chefs put in efforts to evolve their traditional cuisine while still maintaining its authenticity.
Latino chefs like myself are embracing their culture and traditions, expanding their talents and helping change the perception of Mexican food around the world. I was fortunate that, as a Mexican, I had the opportunities to integrate flavors beyond borders while keeping Mexico as the pillar of my creativity. For me to evolve as a chef, I had to dwell into other cuisines too. As I traveled around the world and created different concepts from steakhouses and casual fare to classy fine dining, I stayed rooted in "old ways, new hands philosophy," meaning combining traditional recipes and cooking/farming methods of my ancestors with innovative cooking techniques for a contemporary take on traditional Latin fare. Mexican cuisine is one of only a few UNESCO protected cultural heritage and safeguarding practices, inscribed in 2010 on the Representative List of the Intangible Cultural Heritage of Humanity. I feel it is important for us to preserve and appreciate it.
I am playing a part by taking education across the world and exposing people to the wonderful culture, people and food of Mexico. We do an annual monthlong culinary campaign leading up to Día de Los Muertos (Day of the Dead) in my restaurants worldwide to teach diners about remembrance and integrity on the Mexican holiday. Since I opened my restaurant Toro in Belgrade 10 years ago, avocado and tequila have become staples in their grocery stores. In the U.S., salsa sales have surpassed ketchup and I've personally seen a huge change in how palates are evolving due to the rise of exotic and bold flavors.
I am 55 years old now and have been in the restaurant industry for over 30 years. It was never my plan to open so many restaurants, but it happened naturally as people recognized my passion for Mexican food and culture. I hope to leave a legacy of making a difference in shaping the perception and creating new opportunities for the next generation of Latin chefs. My advice to them is: Embrace your own culture and your traditional recipes, but continue to evolve them with your own fingerprints. Don't allow people to look down upon you just because you come from a certain part of the world. We Latin chefs are in a much better place today than we were 20 years ago. People are more accepting and aware of our food, so let's move this process forward.
I think we are all ambassadors of our culture and, to a certain extent, have a responsibility to help preserve it, whether it is through food, traditions or values. There's value in staying connected to your identity and also in forming relationships with people and the world around us, as food brings us together and we all have so many more similarities than differences.
Support HuffPost
A No-B.S. Guide To Life
Before You Go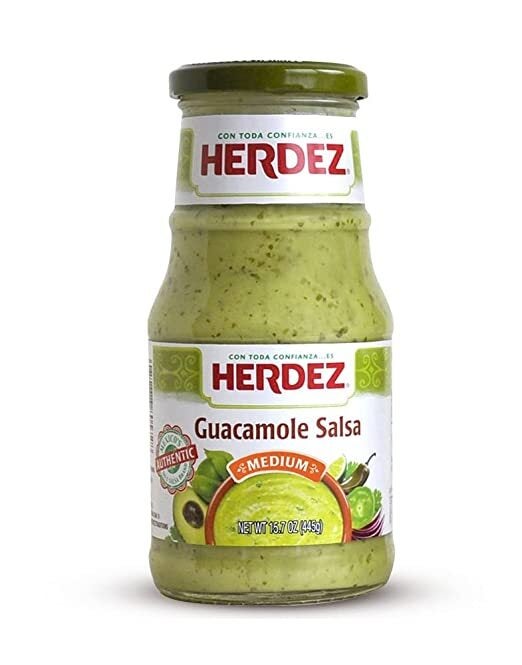 The Best Store-Bought Salsas, According To Mexican Chefs
Popular in the Community