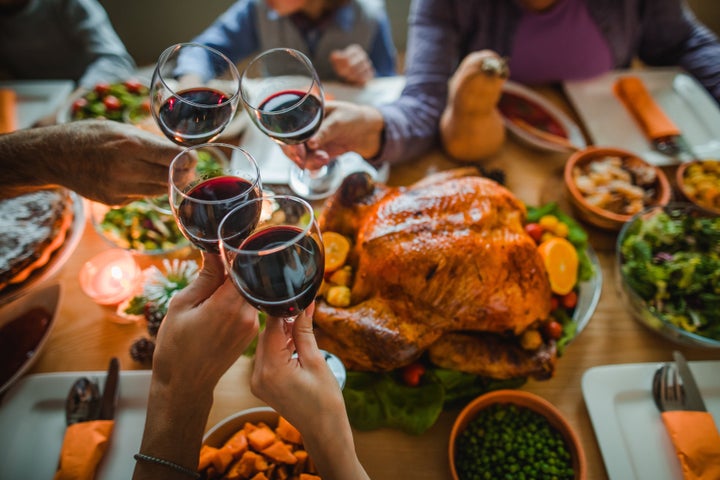 Cider and cocktails might be nice, but everyone knows that wine is the cherry on top of any veritable feast — and Thanksgiving is no exception. Ideally, whatever you're pouring will accentuate and complement the flavors of your culinary labor, but unless you're a beverage professional, wine pairing might feel a little out of your depth.
Fortunately, you don't need to be a sommelier to pick the perfect wines to pair with the big meal, because we spoke to some and got the intel for you. The wine pros offered their advice on which kinds of wine will really make your Thanksgiving dinner, and tips on picking delicious (and affordable!!) bottles.
Pinot Noir
A classic choice for Thanksgiving, pinot noir makes for a solid, crowd-pleasing wine selection that goes well with all sorts of dishes. Doreen Winkler, sommelier and founder of the wine subscription service and New York City store Orange Glou, particularly recommends it for complementing savory dishes with notably sweet, spicy flavors.
"Pinot noir from the Loire Valley pairs exceptionally well with dishes like roast sweet potatoes with honey and cinnamon," Winkler said. Better yet, pinot noir tends to be pretty light in body for a red, so it won't feel like it's competing with all that rich food for space in your stomach. "It's super light and has vibrant acidity and notes of wild strawberry, raspberry and herbs," Winkler said.
John Gergeos, a certified sommelier and general manager at Caviar Russe in New York, echoed this. When picking a red, he said, "You can opt for something on the lighter side since it already has a fuller body." Gergeos' choice for a top-notch bottle to pair with turkey is actually a domestic one: he recommends looking out for pinot noirs from the Willamette Valley in Oregon.
Really good pinot noirs start at around $30, so it's a nice but not bank-breaking choice — especially if you're attending Thanksgiving as a guest and want to contribute something.
Gamay
If you like reds but want to switch it up a little, wine made from Gamay grapes make a great budget-friendly alternative. Like pinot noir, gamay tends to be dry and lighter in body.
Georges Kalligeros, a sommelier currently working for beverage importer D-I Wine, thinks it a superior choice for a red.
"While pinot noir is usually considered the obvious choice when it comes to red wines to drink at Thanksgiving, I would argue that gamay from Beaujolais in France is the best bang-for-your-buck choice for a light-on-your-feet red that will accompany the meal from start to finish," Kalligeros said. "Gamay will provide the tangy tartness to accompany your cranberry sauce, while its light tannins and savory notes will balance out the sweeter and meatier parts of the dinner."
Kalligeros recommends picking one in the $20-30 range and popping it in the fridge a bit before serving.
"Ask for an organic or natural option, give it a light chill, and let it be the star of the show."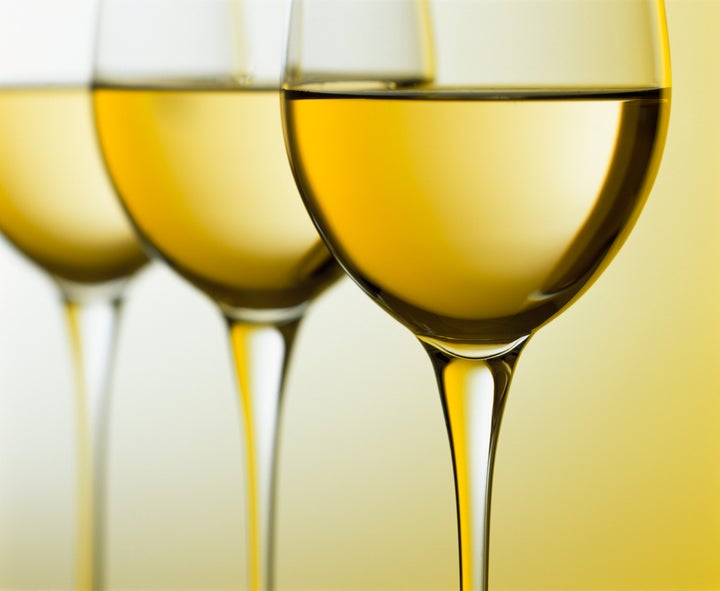 Pinot Gris
If white wines are more your thing, pinot gris is a good option to carry you from dinner to dessert. Per Kalligeros, it pairs well with turkey as well as pecan or pumpkin pie.
"This French version of pinot grigio is found in Alsace and is one of the most versatile grapes, ranging from light and crisp to full-bodied and rich," he said. "Pinot gris displays flavors of ripe orchard fruits, such as pears, along with hints of spice and honey that will complement your roast turkey perfectly."
If you want a good alternative to the more typical, drier wine choices for Thanksgiving, look for (or ask the staff at your local wine shop to recommend) a semi-sweet that's versatile enough to drink with the main course and dessert alike. Expect to spend somewhere in the $20-30 range.
If you're ever thinking about springing for a primo bottle of bubbly, the correct answer on Thanksgiving and any other day of the year is a big "heck yes." In Kalligeros' opinion, "Champagne pairs with everything," including all your favorite Thanksgiving dishes.
"Thanksgiving is a feast, and it would only make sense to skip the pairings and have a start-to-finish Champagne dinner," he said. Gergeos, too, considers Champagne the go-to for any celebratory gathering. If you don't mind splashing out on a few bottles in the $70-100 range, you can treat your guests to the most elegant Thanksgiving they've ever had.
"I recommend something that has more body, oaking, and aging to stand up to the heavier dishes," Gergeos said, such as "a champagne blend that uses all three grape varieties, such as pinot meunier, pinot noir and chardonnay." The more pinot noir the blend contains, he says, the more body, aging, and thus big, bold flavors it'll bring to the table.
Alternatively, "a bright Blanc de Blanc Champagne will be the ideal aperitif while guests get ready for the turkey," Kalligeros said. "A bold, aged Champagne can easily hold out through the main courses and will come brilliantly to life with all kinds of richer dishes without overwhelming your palate."
Support HuffPost
A No-B.S. Guide To Life
Before You Go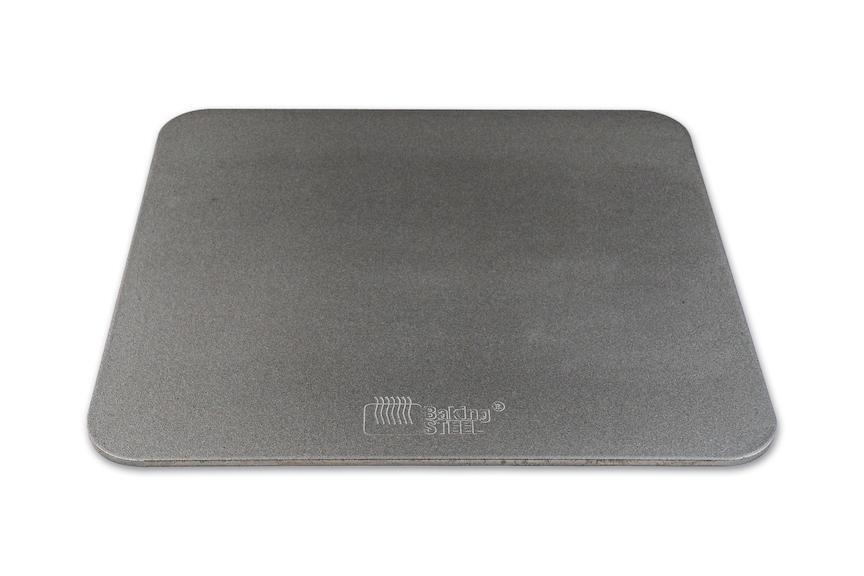 Baking Steels For Making The Perfect Pies
Popular in the Community